This section is dedicated to revision for the C2 written paper for GCSE Dance.
You will find lots of resources to support the current specification.
HAVE A BROWSE…
Our Revision Guide for the C2 written paper is available as a pdf download, print as many as you want for your cohort – every year for the life of the specification.
The Guide covers all sections of the written paper:
Chapter 1: Section A

Chapter 2: Section B

Chapter 3: Section C – Anthology content

Chapter 4: Section C – Thinking and Linking. Applying, explaining, interpreting, evaluating

Chapter 5: Answering the Questions

Chapter 6: Exemplars
The Guide is highly visual, giving just enough information without being overwhelming. 
Price per student. Subs last 365 days.
Over 30 courses covering a great deal of the Anthology with lessons, tests and homework.
A minimum of 4 students is required.
You may purchase a single subscription but this will only grant access to 2 courses: Infra, Understanding Lighting and Artificial Things, Set, plus the two taster courses. Cohort subscriptions grant full access to the entire range of activities.
Teachers can track students progress.
Want to know more about the hub?    Click here!
Revision e flashcards for mobile, tablet and PC, covering all aspects of the C2 written paper.
Exam style questions, lots of quizzes to test students learning.
Teachers can follow students progress.
One purchase grants access for the whole cohort for 365 days.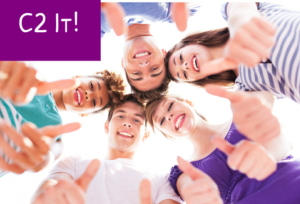 Note: workshops will take place during the following periods:
4.10.21 until 30.11.21 (excluding the half term break)
10.1.22 until 3.6.22 (including half term breaks in February and May and the Easter Holidays)
We are now offering on Zoom at a reduced rate. If we travel to you, there will be travel costs incurred and possible hotel expenses, depending on where you are based.
Our C2 It! student workshops for 2021/2022 are now on booking. 
Now may be given online or face to face
3 hour  sessions designed to draw all of that learning into answering exam style questions.
Let us know which sections of the paper or Anthology works you would like us to focus on and we'll tailor make the session for your needs. The session works through all 3 sections of the paper so that students know what to expect, with fun activities to motivate and get students thinking.
Book your session today for this academic year 2021/2022!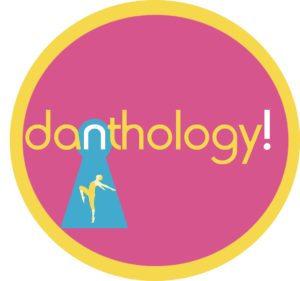 A Board Game!
A fun way to learn about the works.
Race to the finish, see who knows the most!
Introduced in 2020, this has become a bestseller.
It is full of information for Performance and Choreographic Skills.
Definitions, exercises and ideas to improve.
Valuable tool for all students.
A very popular resource.
You make it up yourself.
Or get the students to do it!