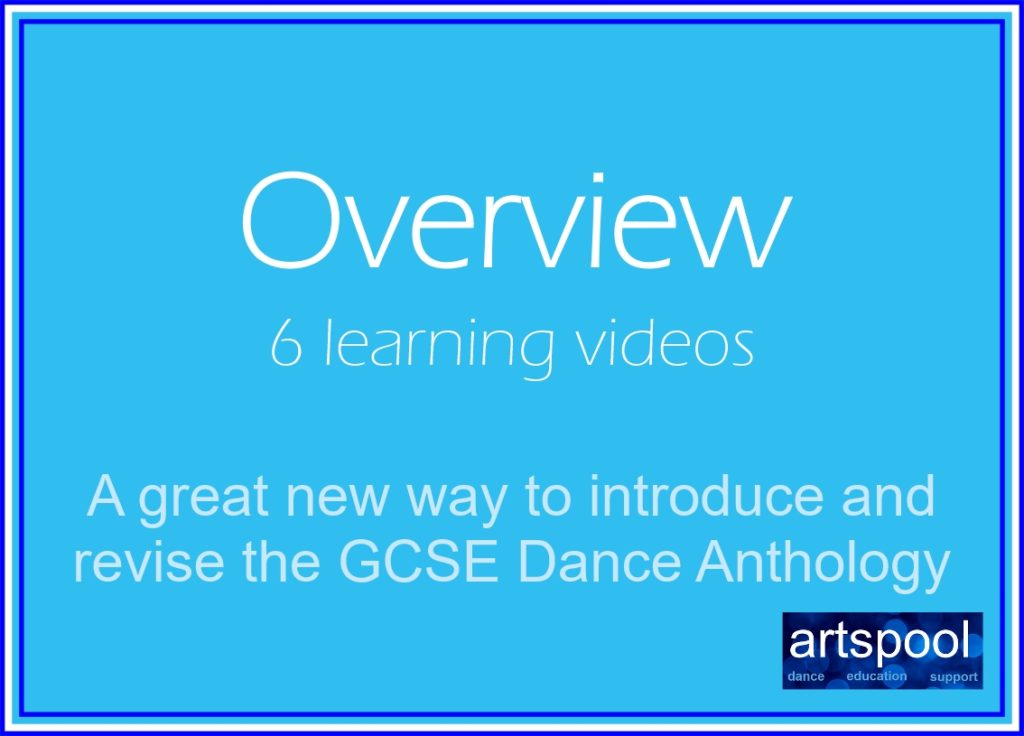 We have been using these great learning videos on our face to face workshops, online workshops and our Countdown 30 revision programme – and now we bring updated versions to everyone!
Overview features 6 short learning videos on the Anthology – one for each work – so that you can introduce the works concisely, swiftly and with purpose in just 5-10 minutes. During that time, students will be introduced to stimulus, choreographic intent, set, costume, lighting and bit about aural setting. By the end of the video they will have a clear overview of the work before they start to watch – which means they can draw connections and interpret much more easily.
Overview is accessed via wetransfer.com on individual download links, available on immediate auto transfer.
Please note: no part of the Anthology performances or imagery from the performances is featured on this resource.