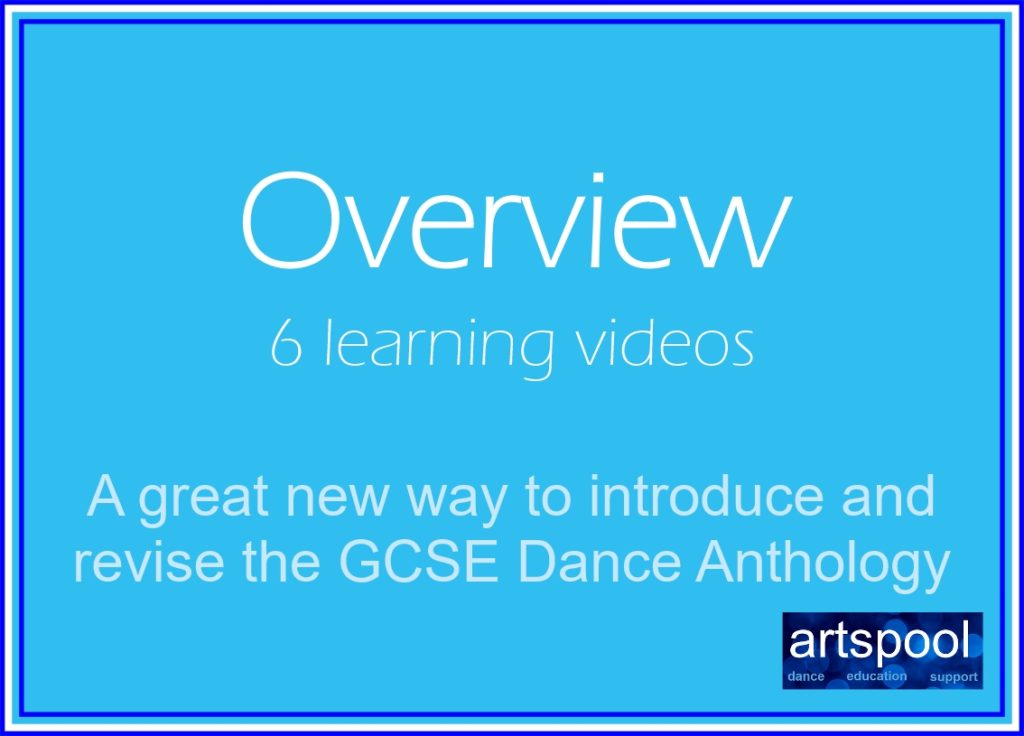 We have been using these great learning videos on our face to face workshops, online workshops and our Countdown 30 revision programme – and now we bring updated versions to everyone!
Overview features 6 short learning videos on the Anthology – one for each work – so that you can introduce the works concisely, swiftly and with purpose in just 5-10 minutes. During that time, students will be introduced to stimulus, choreographic intent, set, costume, lighting and bit about aural setting. By the end of the video they will have a clear overview of the work before they start to watch – which means they can draw connections and interpret much more easily.
After much consultation with teachers, Overview will be produced for USB with additional download links. For those schools with USB bans, simply load it up at home to access the links and forward the link to school to download from the cloud.
Please note: no part of the Anthology  performances or imagery from the performances is featured on this resource.
£25 including 2GB USB flashdrive and postage