This section is dedicated to C1 of GCSE Dance. You will find lots of resources to support the current spec.
New for 2021 are the Start-Up packs for Choreography and Performance.
Old favourites are still available: Know the Skills, Choreographic Toolkit, Skillspinners plus plus plus!
HAVE A BROWSE…
Great idea to help students improve their choreographic skills.
Masses of ideas including Actions, Space, Dynamics, Devices, Structures
Download, print out, cut, laminate, join together
Introduced in 2020, this has become a bestseller.
It is full of information for Performance and Choreographic Skills.
Definitions, exercises and ideas to improve.
Valuable tool for all students.
A very popular resource.
You make it up yourself.
Or get the students to do it!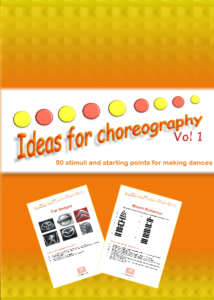 50 visual and text stimuli ideal for choreographic tasks.
Ideas are also given for motif and development.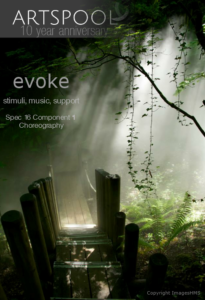 Evoke is the perfect tool for supporting the Choreographic task.
Providing 12 stimuli for dances and 12 specially commissioned music tracks that match each stimulus.
Stimuli include examples from each of the areas given by the exam board.
Component 1 Performance demands that 2 phrases must be performed without music at 105bpm.
It's hard to learn movement in silence and so we've created this great learning tool to make it easier.
4 x 30 second accompaniment pieces at 105bpm enabling you to teach these phrases to appropriate music. They also draw out the specific dynamic qualities of each phrase to help your students feel and express the movement more easily. 
Designed to assist teachers in the delivery of performance units for Dance. 
● Group work showing both outstanding performance, and deficient performance. 
● Group work choreographed with strong stimulus, choreographic intent and structure.
● Proper dance exercises to improve skills over time.
● Writing about performance.
● Activity Bank linking practical performance to written work.
● 2016 Definitions of physical and expressive skills.